56 years and stronger than ever!
Mission Statement
Our mission is simple. We want to advance the economic condition, educational attainment, political influence, health, and civil rights of the Hispanic population of the United States.
LULAC will be holding its annual scholarship awards banquet on Sunday, 19 July at 4:30 pm at the Davenport LULAC Center, 4224 Ricker Hill Rd, Davenport, IA.  Invited are the recipients, their parents or guardians, Council members and area educators.  This year's guest speaker will be local businessman, entrepreneur and community supporter, Bob Ontiveros, Chairman of Group O. Read more...
LULAC Fiesta 2015
LULAC Council #10 Davenport, Iowa will be holding its annual September Fiesta Saturday September 12, 2015 from 5:00 PM – 11:00 AM.  Its membership is currently seeking candidates for its LULAC Fiesta Queen contest.  This contest is open to any young Hispanic female age 15 – 21 from the Quad City area.  Those persons wishing to be a contestant can contact Cecelia Rangel 563-210-9883 or Rita Vargas 563-324-3214 for an application or download an application at: www.lulac10.org.  This event commemorates the declaration of Independence of Mexico from Spain in 1810 as well as Hispanic Heritage Month.  Last year's LULAC Queen, Hannah Rios, a student from Davenport Central High School was crowned the 55th LULAC Queen, in front of a crowded LULAC Fiesta. Download the Lulac 10 Queen Contract (PDF).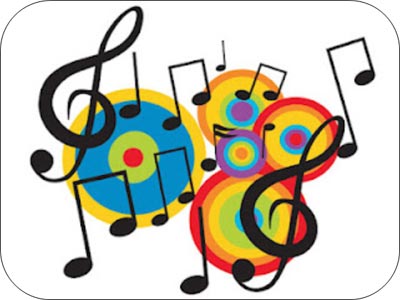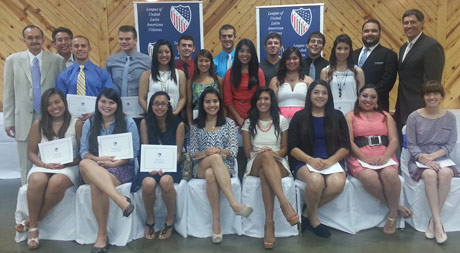 The 2014 Scholarship Recipients. On July 28, $15,000 was awarded to 21 incoming college freshmen.
Calendar of Events
First Monday of Each Month - Monthly membership meeting at 6:00pm.
Next meeting Monday November 2, at 6:00 pm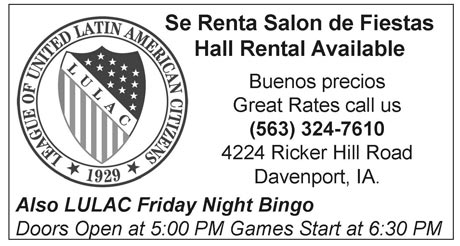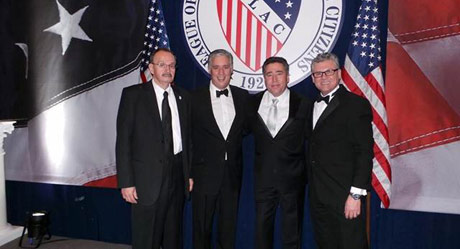 LULAC Iowa is well represented at the LULAC Legislative Conference in Washington, D.C.
Mike Reyes, Darryl Morin, Joe Henry & Jorge Valencia
Help Us Make a Difference

Become a member of Council 10. Membership Info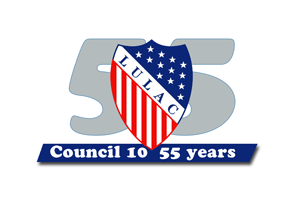 LULAC Council 10 has been active since 1959. Help spread the word. WE ARE LULAC STRONG!
---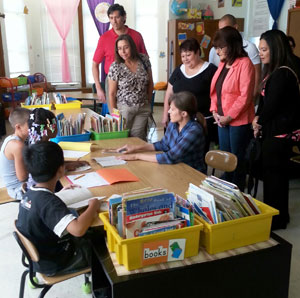 Council 10 members attending a Stepping Stones session at Jefferson-Edison Elementary School in Davenport.
---
Council 10 was well represented at the 2013 Iowa Latino Leadership Awards Banquet. Our own President Mike Reyes was awarded the LULAC Builder Award.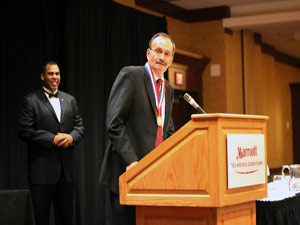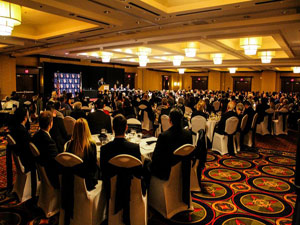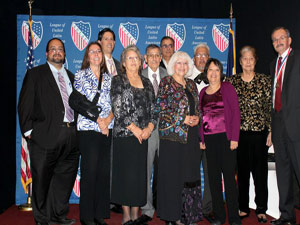 ---
Quad Cities Mexican American Organization
Mexican American Veterans Association